---
Padded with recycled cotton and heavy-duty steel frame, this Lazy Sofa Sleeper Chair with linen cover offers you the stable and comfortable relaxing experience to ensure the high resilienceand skin-friendly feel. Conforming to ergonomic principle, the massage reclinerchair supports your whole body so as to offer utmost comfort. Featuring massagesystem on the pillow, it is ideal for anxiety and tiredness relief, especially suitable for those working for long sessions.
Key Features
● Ergonomic Design with Armrests and Lumbar Pillow: In addition to adjustable backrest, the lounge chair is designed with integrated armrests and a detachable lumbar pillow, which give full-body support and relieve your pressure. And the seat cushion is removable according to your preference.
● 6 Backrest Position Settings: The backrest of this armchair can be adjusted to 6 different tilting positions to perfectly fit your posture. You just need to pull the armrest forward to unlock the chair, lay down the backrest to flat position (180°) and then adjust the backrest to the ideal position.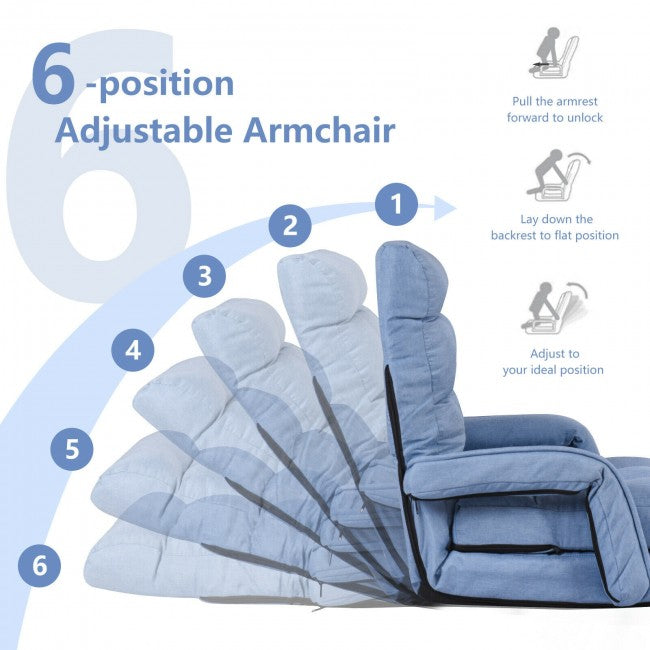 ● Folding Armchair for Easy Storage: The single chaise sofa is not too heavy to be moved around, so you can use it in any room as needed. When it is not in use, you can fold it to a compact size (21" x 24" x 14.5") and stow it away in the closet. Or you can also lay it full flat to tuck it under the bed.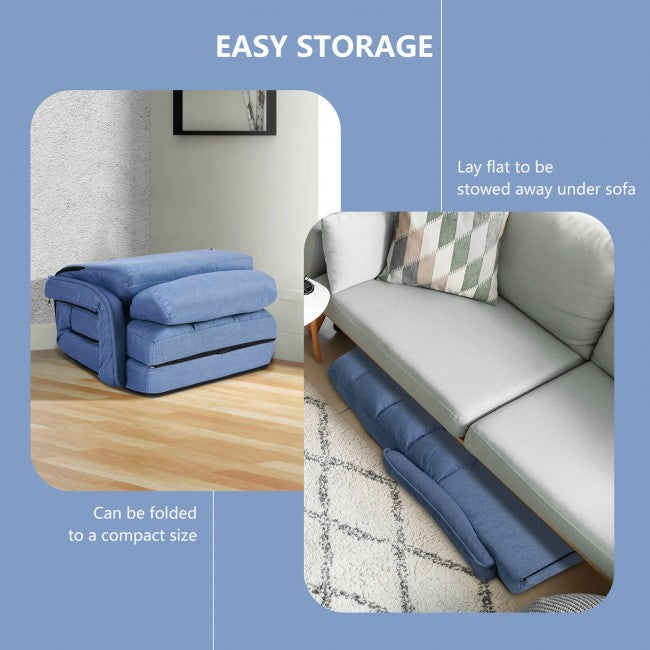 ● Premium Material for Comfort and Sturdiness: The foldable floor chair is padded with thick and soft sponge to give you superior comfort. And the surface is wrapped with breathable linen-like cloth that is also wear-resistant and durable. What's more, the inner frame is made of heavy-duty steel pipes to provide reliable support.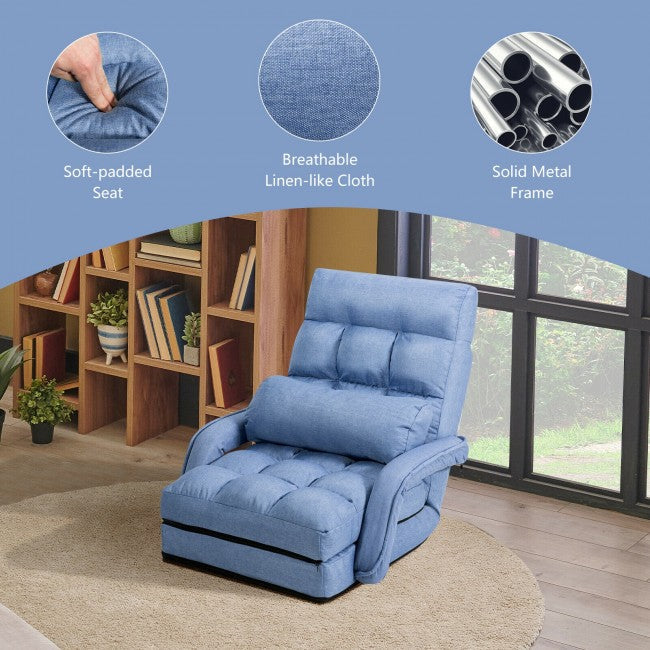 ● Versatile Usage: This adjustable and comfortable lounge sofa is designed to allow you to enjoy the leisure time on the floor. With its adjustable feature, the floor lounger can be used as a single sofa or a nap bed for various activities, including mediation, reading, watching TV as well as playing games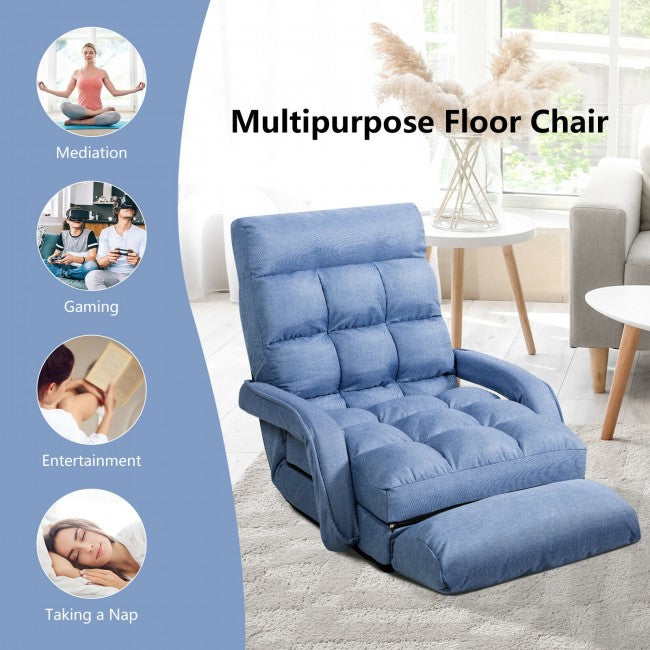 Specifications
Color: Blue/Red/White/Gray
Material: Steel, recycled cotton, linen cover
Net weight: 21 lbs
Fully unfolded size: 69.5" x 27" x 5.5" (L x W x H)
Package includes
1 x Folding floor sofa with Armrests Pillow