Regular price
$ 49.47 USD
Regular price
$ 74.99 USD
Sale price
$ 49.47 USD
Unit price
per
Sale
Sold out

🔥98% of Reviewers Recommend This Product.
GET A FULL-BODY WORKOUT

 

AT HOME

,

 

WITHOUT

 

NEEDING TO GO TO THE GYM, OR INVESTING INEXPENSIVE, BULKY HOME FITNESS EQUIPMENT! 

This is the original WorkoutBands™ Fitness Resistance Band Set. It is a trademarked brand and WestfieldRetailers.com has exclusive rights to sell it so if you see other sites selling it, then it is a 100% knock off of our product. Be smart and buy from the only website with rights to this amazing trademarked product!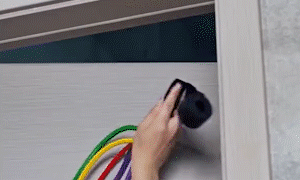 TRANSFORM YOUR WORKOUTS WITH THESE RESISTANCE BANDS!
Meet your new strength training BFF. Just add these bands to your workout for assistance or more resistance.  It has an adjustable intensity that lets you customize your workout freely.  Great for muscle strengthening, muscle toning, fat burning, physical therapy, rehabilitation or just getting a quick workout anywhere.  Use it at home, in the gym, in the park, or wherever it's convenient. 
Toss away your gym membership and get rid of that bulky bench in the basement, because now you can get the same results from your home - without all the equipment, and without spending time and money going to the gym. Whether you are up for a full workout or have just a few spare minutes, WorkoutBands™ is the perfect solution for you!
WORKOUTBANDS™
THE ULTIMATE HOME WORKOUT SET!
** Sale Ends Soon! **
The WorkoutBands™ 11pcs Resistance Bands Set is specially designed to enable more than 150 different exercises and a wide range of resistance/weight, so you can work any muscle group in the body in countless ways, and get the results (and look) you want quickly and effectively, from the comfort of your own home.

BENEFITS
WIDE RANGE OF WEIGHT
The WorkoutBands™ set includes 5 straps of varying resistance, which allow you to mix and match to get your desired weight level - from 10 lbs (4.5 kg) and up to 115 lbs (52 kg), suitable for someone just starting out or an experienced gym shark.
COUNTLESS EXERCISES
 

-

Specially designed and includes all the necessary accessories for more than 150 possible exercises for all muscle groups - suitable for any fitness level. Whether you want a a complete body workout, or to work on just one muscle group at a time, the WorkoutBands™ Set is your perfect solution.
EASILY SETS UP IN SECONDS
With the included Door Anchor, handles, and ankle straps, you can set up the WorkoutBands™ in seconds. Just choose your desired exercise, set up accordingly, and start your workout. 
GET THE RESULTS YOU WANT 
The weight range is perfect for getting the results you want, whether you are looking to build body mass, tone your muscles, or burn body fat.
WORKOUT EVEN IF YOU CAN'T FIND THE TIME
Have only a few minutes a day, or having difficulties finding the time to work out? No problem! Because of the accessibility and quick and easy setup, WorkoutBands™ allow you to do a few quick sets whenever you have time and go on with your day.
SAFE AND EFFECTIVE
The smooth movement and consistent resistance give great results while minimizing the chance for injury.
COMPACT AND PORTABLE
Easily and compactly folds up for easy storage.
WORK OUT AWAY FROM HOME
Fold and store the set in the included carry bag and take it with you when traveling, for the office, or anywhere else. Now you can work out even when you're away from home! WorkoutBands™ makes it easy to have a quick workout in the office at the end of the day before heading home or maintain your fitness on your business trips.
STRONG AND DURABLE 
FEATURES AND BENEFITS:
Adjustable weight resistance
Easy to use 
Lightweight and portable
Multi-purpose
High-elasticity
Convenient
Can be used alone or stacked in any combination for more resistance
Great for flexibility, muscle growth, rehabilitation, and more
PACKAGE INCLUDES
✔ 5 x Resistance bands
✔ 2 x Handles
✔ 1 x Door anchor
✔ 1 x Carry bag
✔ 2 x Ankle straps
View full details